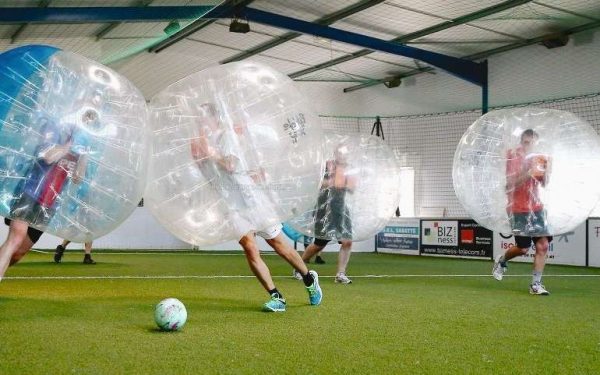 Bubble Foot
A ball, goals, so far everything looks like soccer.
Except for a giant bubble which is the very principle of Bubble Football!
This activity can be practiced from 1m20.
"Come and have" fun bouncing on your opponents in our indoor or outdoor soccer fields.
Protected from head to knees, this big bubble will allow you to project yourself on your opponents.
It's not enough to just score goals, we script each game according to your events (birthday, team-bulding, bachelor or bachelorette parties, …).
But here, you can play sumo by throwing yourself at your friends and bouncing off them.